December 21, 2012
3 Lipstick Shades That Will Have You Looking Fabulous For Fall
Though you couldn't tell by the weather, one thing's for sure, fall has arrived. As cardigans and knee-high boots get pulled out from the bottom of the closet (or in some cases, pulled off the sale rack at Macy's on Black Friday), you may be dreaming of a way to freshen up your look, but on a ramen noodles every night kind of budget. Throwing on the right shade of lipstick can solve your fall fashion woes without doing too much damage to those fabulous pocket books. Sticking with these three shades for fall is sure to give you the confidence to finally pucker up to that cutie you've had your eye on all summer or leave you feeling innocent and sweet.
Electric Red
This lipstick shade is all about being bold, brave, and strutting your stuff. Anyone can pull this shade off with the right attitude. You're sure to steal the spotlight this holiday season with such a vibrant color, but don't get too crazy, it's best paired with a minimal look. Add a thin line of black eyeliner, topped with your favorite mascara, and voila! You have a sexy new look.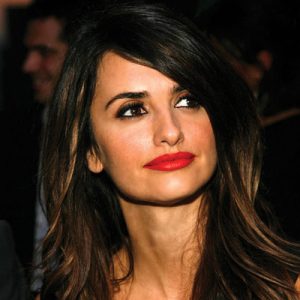 Matte Pink
Hello beautiful! Matte pink is all about innocence while making a statement. A timeless shade that looks good on just about any skin-tone, don't be afraid to give this color a fair chance. Pair with minimal makeup or a touch of bright eye shadow. Either way, you'll be feeling a little bit wild or oh so sweet.
Plum Perfect
This color is sure to be an instant favorite and a go-to this season. Dark, mysterious, and exotic, plum and purple lipsticks are all the rage this fall. Darken up those lips and watch your inner vixon appear. Variations of this shade are perfect to round out an evening look.
Whether you just try one or swear by all three, these sultry shades are exactly what you need to stay trendy this fall. The perfect shade of lipstick can transform any outfit and leave you feeling confident and looking chicer than ever. Don't get discouraged if you run across a color that you can't rock, it may just mean that you haven't found that perfect shade just yet! (An excuse to go shopping, right?)