April 19, 2021
How to Become an Esthetician in Texas: What is the Process for Getting Started?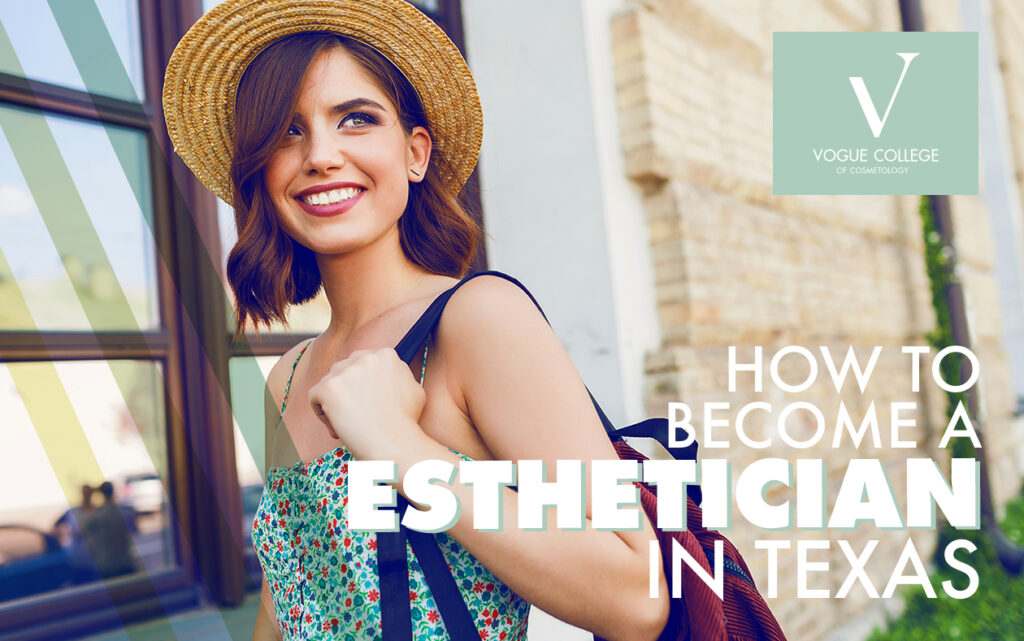 The beauty and skincare industry has created thousands of career options for people who love making others feel and look their best. Having an interest in beauty or skincare can turn into a very lucrative and fulfilling career – and becoming an esthetician is just one of the ways to get started. But what does an esthetician do exactly?
Estheticians are experts in the application of treatments and procedures focused on skincare. An esthetician provides skin treatments and facials that are designed to promote beautiful, healthy skin. Estheticians may also specialize in specific treatments, such as facial waxing, massages, lasers, or chemical peels.
To offer these services, an esthetician must meet their state's requirements. This includes completing a set amount of training hours, passing state exams, and receiving a license.
If you are an aspiring esthetician, you must receive the necessary training and education to become certified. So, if you are wondering how to become an esthetician in the state of Texas, here is what you need to know.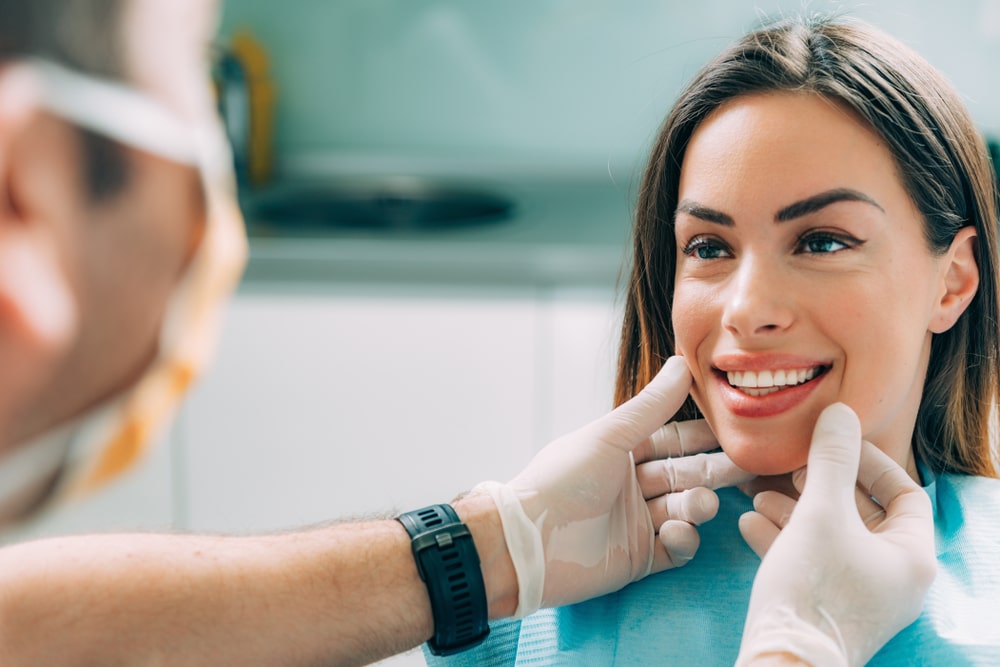 1. Make Sure Esthetic Work is the Right Choice for You
First and foremost, you must meet the legal requirements before you can apply to esthetician schools for training. In the state of Texas, you must be at least 17 years old and have a high school diploma or a GED certificate. As with any job, some people are simply a better fit as an esthetician than others based on their skills and personality.
Estheticians work one-on-one with clients, so they should be personable and friendly to make others feel comfortable and relaxed. Additionally, an esthetician should be clean, organized, detail-oriented, and highly motivated. When you first begin your career, you will have to start building up your clientele, which can take a lot of time. You must be driven!
The esthetician schooling process is quite vigorous. Texas requires estheticians to complete 750 hours of training from a cosmetology school. All in all, this can take between 6 to 9 months to finish, depending on if you can enroll as a full-time or part-time student.
Although becoming an esthetician may seem fun and glamorous, it is important to understand the training process is a big commitment. Before jumping in, ask yourself if this type of career will be the best fit based on your personality, commitment, availability, and ultimate goals.
2. Enroll in an Accredited Training Program for Esthetics
To meet Texas qualifications, you need to receive training from a program that is accredited by the NACCAS (National Accrediting Commission of Career Arts and Sciences). You must go on to complete 750 hours of training in esthetician programs with passing grades. Esthetician programs in Texas are required to provide training in the following subjects:
Anatomy, physiology, and nutrition
Aromatherapy and color psychology
Chemistry
Electricity and esthetics equipment
Facial treatments, cleansing, masking, and therapy
Business management
Safety, sanitation, and first aid
Hair removal
Many cosmetology and esthetics schools offer basic training – but it is important that you are getting prepared to take the certification exam and begin your career. You will want to enroll in a school that offers comprehensive training in all aspects of esthetics so you can have a thorough education.
You may also want to go to a beauty or cosmetology school that will offer advanced courses or specialized training for additional education. As you go through esthetician programs, you may want to specialize in some services, such as makeup artistry, esthetics equipment use, aromatherapy, or hair removal.
3. What to Expect in Esthetician School
Esthetician services require a fundamental understanding of the skin, products, and services that will enhance the look, feel, and overall health of the skin. This involves a combination of textbook learning as well as hands-on training.
At Vogue College of Cosmetology, we follow a unique approach to esthetic training by preparing students for a long, successful career. All of our educators are experts in their field and we have a low student-to-teacher ratio for more personalized learning opportunities. We have four campuses throughout the state of Texas and offer classes in both English and Spanish.
So, you may be wondering how long does esthetician school take? Well, here at Vogue College we know that there is no "typical" student – and we have designed our esthetician programs to meet our students' individual needs.
We work with all of our students to ensure that they can complete esthetician schooling in a timely manner.  This means that you can go at your own pace with accelerated programs and night school options to finish in a timeline that works for you.
4. What Happens After You Finish Training?
After you have completed the 750 hours of esthetician school, you can apply for the Texas licensing exams. There are two tests: the practical test and the written exam. The written exam has 75 multiple choice questions on topics including licensing and regulations, infection control, skin care, treatments, and hair removal.
You will receive instant results from this exam upon completion and you must score at least 70% to move onto the practical exam. You may reschedule your test and take it again if you do not pass the first time.
Next, you will take the practical exam, where you will need to bring your own supplies to complete services including skincare, hair removal, and massaging. During your practical exam, you will be observed as you complete these services to ensure you are doing them correctly and following proper cleanup and sanitation procedures.
Once you pass your practical exam, you will be approved for an esthetician license to practice in the state of Texas. This means that you can begin the search for esthetician jobs – and if you complete esthetician school with Vogue College, you will be connected to a network to find jobs in the beauty industry.
Now, it is important to understand that receiving an esthetician license is not a guarantee that you will find a job right away. However, completing training from a well-known cosmetology school that provides superior training can certainly give you an advantage. You can even go on to open a salon and launch a business of your own!
Ready to Start Your Esthetics Journey?
If becoming an esthetician sounds like a dream job to you, take the steps to make it a reality. Start by learning from the best esthetician school in your area to provide you with the training and experience you need to pass your exams and launch your career providing esthetic services.
Vogue College of Cosmetology has been training estheticians in Texas for over 40 years and our cosmetology program is top-ranked. We also offer financial aid and scholarships for students who qualify.
Start your path to becoming an esthetician today and contact Vogue College of Cosmetology to learn more about our programs and schedule a campus tour today!