August 27, 2021
Cosmetology vs. Esthetics: Which School is Right for Me?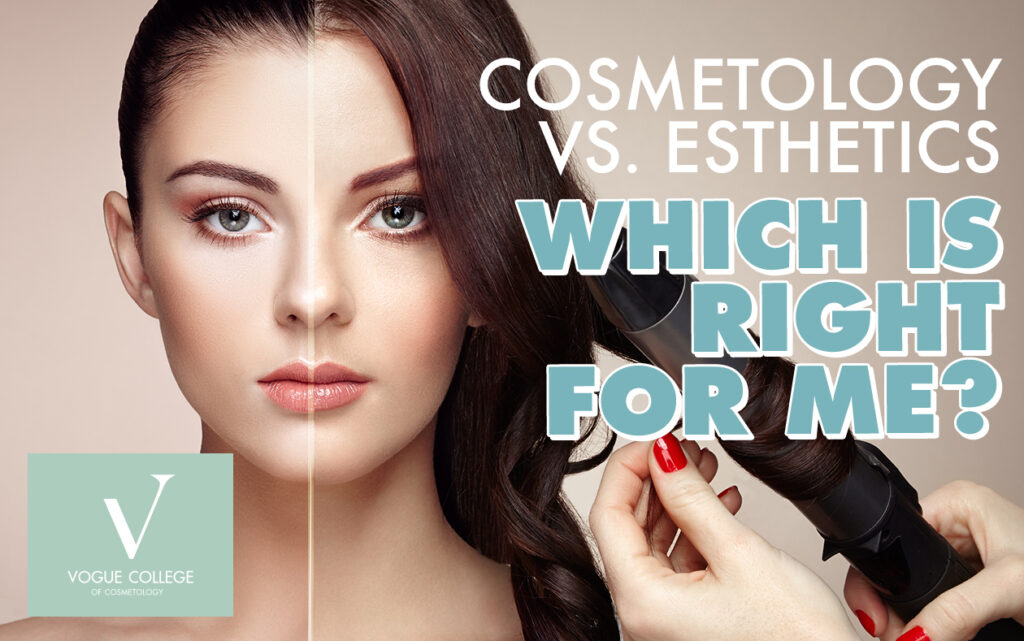 The beauty industry is chock full of opportunities and it is a great career avenue to pursue if you enjoy fashion, trends, and making others look and feel their best. The first step down the career path in beauty is to enroll in a beauty school for training to earn your state licensure. 
Are you interested in working in the beauty industry – but you aren't sure what you want to do?
There are generally two main programs offered at beauty schools: cosmetology school or esthetics school. Both of these programs are fantastic if you want to work in beauty – but you may be wondering which is the best fit for you?
When comparing cosmetology vs esthetics, there are some very important distinctions to consider. Both can lead to rewarding careers – but you definitely want to determine which program is right for you before you enroll in beauty school. 
Let's dive in!
1. What to Expect in
Cosmetology School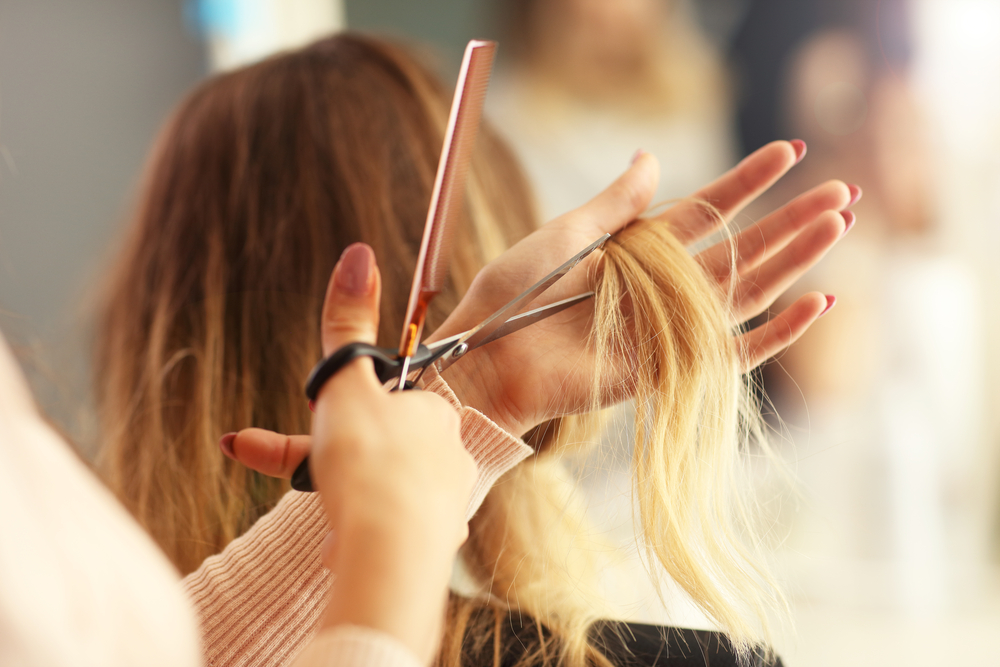 Cosmetology school focuses on a broad range of beauty-related skills and techniques. Cosmetology programs are focused mainly on hair care services along with related beauty techniques. During this course, cosmetology students learn:
Hairstyling concepts (cutting, trimming, shaving)

Coloring procedures (highlighting, frosting, bleaching, dying)

Styling techniques

Barbering

Wig and extension style training
Additionally, they learn some of the basics of biology and chemistry, as cosmetologists must be knowledgeable on these subjects. They also receive training to work with different hair and skin types as well as how chemical combinations can be used for beauty services. 
Cosmetology students also learn about additional beauty services, including general skincare, nail care, and makeup artistry. 
The cosmetology program at Vogue College of Cosmetology also includes hands-on training in our student salon. We want all of our students to gain valuable experience before they enter the workforce. This means that you will have the chance to work with real clients and practice what you learn in the classroom. 
Once you complete cosmetology school and earn your state license, it is up to you to find the career that strikes your fancy. One option is to start working as a hairstylist in a salon or to rent out a booth. Some salons will assign you clients, or you can serve your own clientele. 
If you want to work for yourself, another option to consider is opening your own salon or running your own practice. This is a fantastic career option if you have an entrepreneurial spirit and want to build your own business!
Other career options to consider as a cosmetologist are:
Teaching in a beauty school

Makeup artist

Beauty advisor

Stylist for hire for events such as weddings, proms, photoshoots, TV/movie production, and more
2. What to Expect in
Esthetics School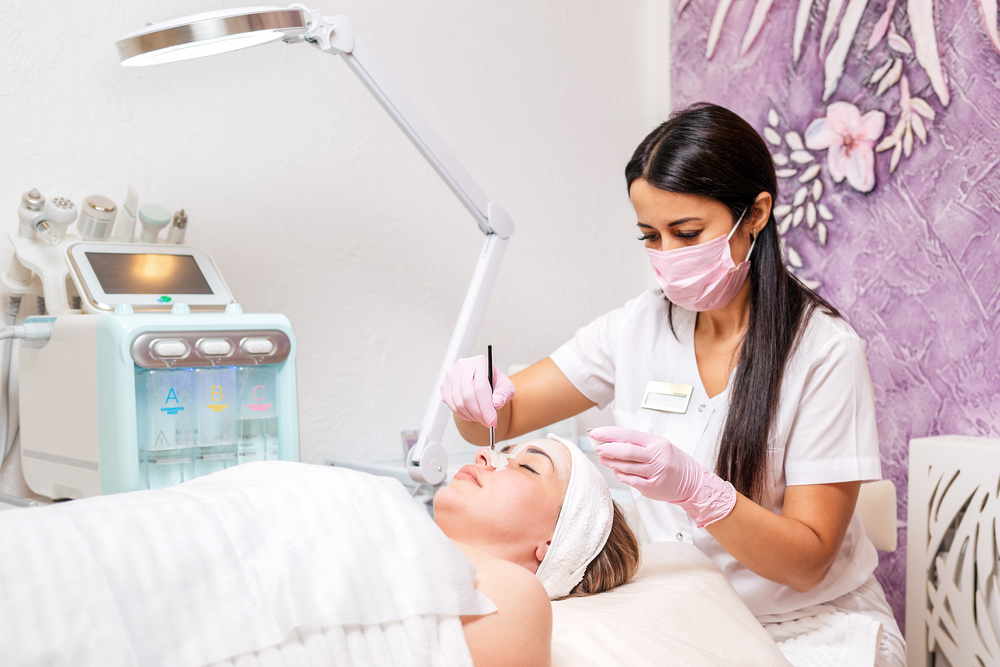 Esthetics school focuses mainly on skincare rather than hair services. Estheticians provide services such as facials, waxing, and other beauty-related treatments. Since they are using various products and tools to treat the skin, estheticians must go through state-certified training.
Students in esthetics school can learn many types of skin treatments, such as chemical peels, microdermabrasion, and facials. They also learn about various products and ingredients which can be used to treat various skin concerns, such as discoloration, acne, wrinkles, or dehydration. 
Additionally, estheticians learn body treatments like toning, massaging, body wraps, and some massage therapy. You will also receive makeup application training, as well as facial and body waxing techniques. 
Students in the esthetics program at Vogue College of Cosmetology also have the opportunity to earn hands-on experience in the student salon. Here they can offer facials, makeup applications, body treatments, and waxing services to clients to practice before they graduate! 
Many estheticians go on to specialize in specific services, which may require additional training. Some of these specialties include:
Laser hair removal

Threading or sugaring hair removal

Skin analysis

Laser skin treatments

Eyelash extensions

Microneedling

Microblading eyebrow training
Once they have completed training and pass the state exams, estheticians are certified to practice skincare services. This means that they can work in a medspa or esthetician clinic, offering facials, waxes, massage treatments, and more. Some estheticians decide to open their own practice or rent out a booth space within a salon. 
3. Which is the Best Choice for You:
Cosmetology vs Esthetics
?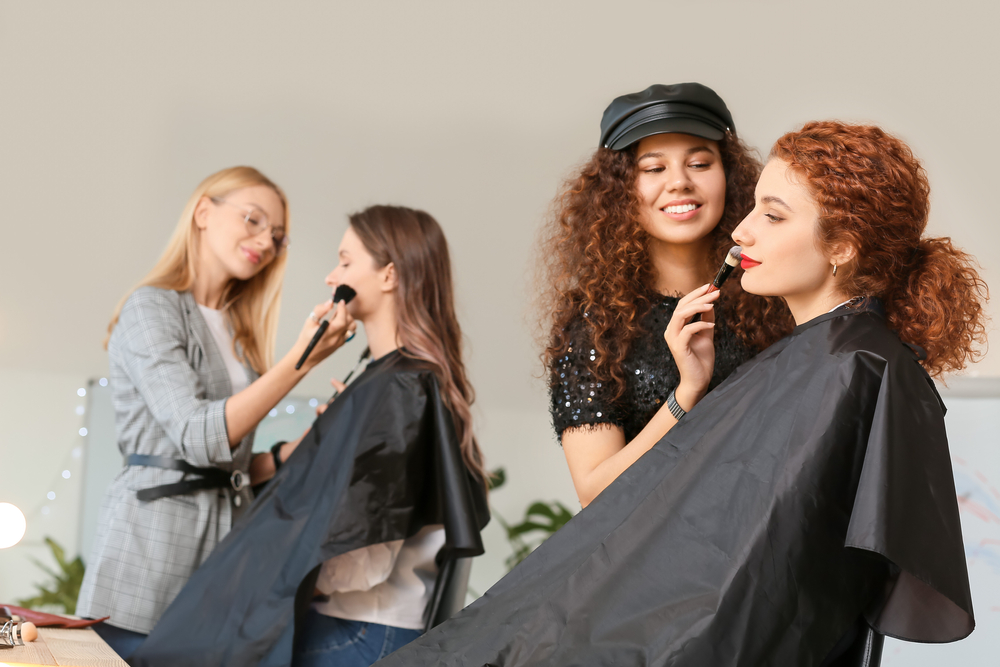 If you are trying to decide whether to enroll in cosmetology school or esthetics school, there are some things to consider first. Both types of training require commitment and perseverance. In Texas, cosmetology students must complete 1,000 hours of training and estheticians must complete 750 hours. 
To finish your training, you will have to attend classes on campus for several hours a day. Some schools provide flexibility for part-time students. The Vogue College of Cosmetology also has several campus locations across Texas and New Mexico with night class schedules. 
To determine which program is best for you, you have to decide what career sounds like a better fit for you. Ask yourself: 
What are your personal career goals? 
What are your personal and professional interests? 
What are personality traits or skills you already possess which could give you an advantage in either of these careers?
Both cosmetologists and estheticians spend a lot of time working one-on-one with clients. So, having an outgoing and friendly personality is beneficial. Typically, cosmetologists are always up on the latest trends and enjoy exploring their creativity through their hairstyling services. 
As an esthetician, you will be required to provide professional advice and suggestions on skincare remedies and treatments. So, you will need to be quite knowledgeable about many types of subjects, from skin issues to ingredients and products. It is also important to be very organized and clean, as you will be offering a wide variety of services to your clients.
One of the greatest benefits to both of these training options is that it opens the door to many career opportunities. There is quite a bit of flexibility with working as an esthetician or cosmetologist, depending on your job structure. You can also go back to school to receive additional training so you can specialize in specific services and earn even more!
Which is the Best Choice for You?
If you are considering going to esthetics school or cosmetology school, but aren't sure which is right, there's no need to worry! Many students who have enrolled in Vogue College of Cosmetology have wondered the same thing. 
One way to help you decide is to tour a beauty school and check out the training programs for yourself. You can come and check out any one of Vogue College of Cosmetology's five campuses to see what our esthetician and cosmetology students get to experience every day! Simply reach out to us online to schedule a tour and learn more about both of our fantastic programs.