June 29, 2021
How Long is Cosmetology School in Texas?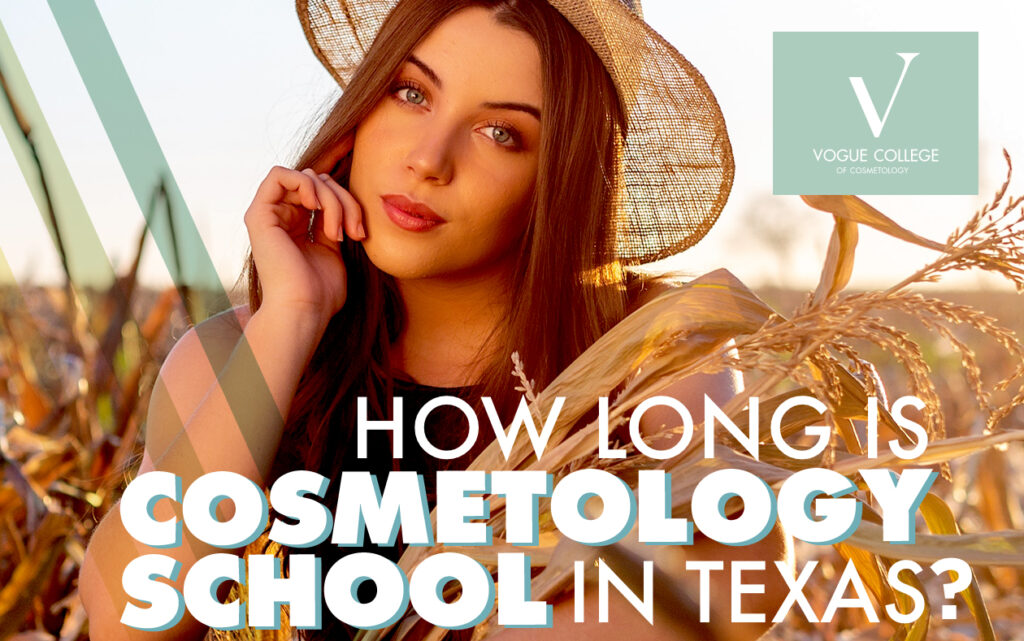 Every state in the US has slightly different requirements for cosmetology school. Some states require more training hours than others. So, how long is cosmetology school in Texas?
The law states that students must complete a minimum of 1,000 hours of accredited beauty school in Texas. This was recently lowered from 1,500 hours in 2019 after House Bill 2847 was signed by the state governor.
During these training hours, students need to learn all of the essential skills to become a beauty professional, such as learning how to cut and style men's and women's hair. It also includes some skincare, nailcare, and makeup artistry training, similar to esthetician school.  However, cosmetology school is more focused on hairstyling and overall beauty training rather than just esthetics.
If you have considered becoming a cosmetologist as a career option, you know that your first step is to complete beauty school. So, you are probably wondering how long it will take to complete the 1,000 hours of training to earn your license.
Here's everything that you need to know about learning from the best cosmetology schools in Texas!
1.    What is Taught in Texas Cosmetology School?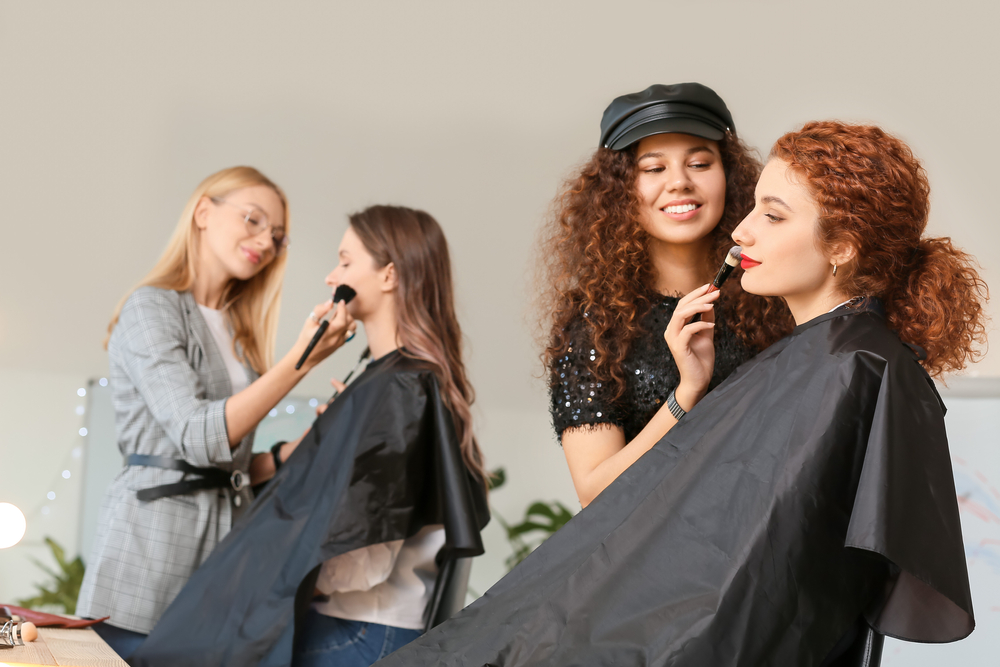 A licensed professional cosmetologist primarily works with hair and nails to help their clients look and feel their best. They must be well versed in various styling techniques and also know how to safely provide services such as hair coloring, treatments, and care.
Vogue College of Cosmetology's program is designed to give future cosmetologists the strongest foundation possible for a long, successful career. We cover all of the essential courses needed to practice cosmetology in the state of Texas. But we also go a step further to help students prepare for their future.
The core courses of our cosmetology program are focused on hair care. You will learn all of the classic and latest hair trends, including how to cut both men's and women's hair. You will also receive in-depth training with all types of hair textures.
Our experienced instructors will also help you master the art of hair coloring. This includes some basic training in chemistry and biology, so you will know how to safely mix dyes and chemicals to create beautiful hair colors and designs.
Students will also learn the basics of nail art techniques, such as giving manicures and pedicures. Modern skincare services are also taught during the cosmetology course.
In addition to learning all of the state-required information to pass the licensing exam, you will also receive career training. We help our students prepare to become professional cosmetologists through career development training. You will get to practice interview techniques and get help designing a professional resume and portfolio.
2.    How Long Does It Take to Graduate from Cosmetology School?
Now, all of this training sounds like it could take quite a while. But full-time students can complete all of these training courses in less than a year!
Training will take longer for part-time students – but this provides you greater flexibility if you are currently working or have other responsibilities.
All of the students at the Vogue College of Cosmetology get to practice their new skills with real clients in our student salon and spa. This allows them to get real experience which prepares them for their careers after they complete their training.
Once you complete your courses, you can earn extra training and prepare for the state licensing exam. We invite all of our students to participate in beauty-focused events hosted by Vogue College of Cosmetology. This will help you gain even more hands-on practice to really prepare yourself for a long-lasting career.
3.    How Long Until You Earn Your Cosmetology License?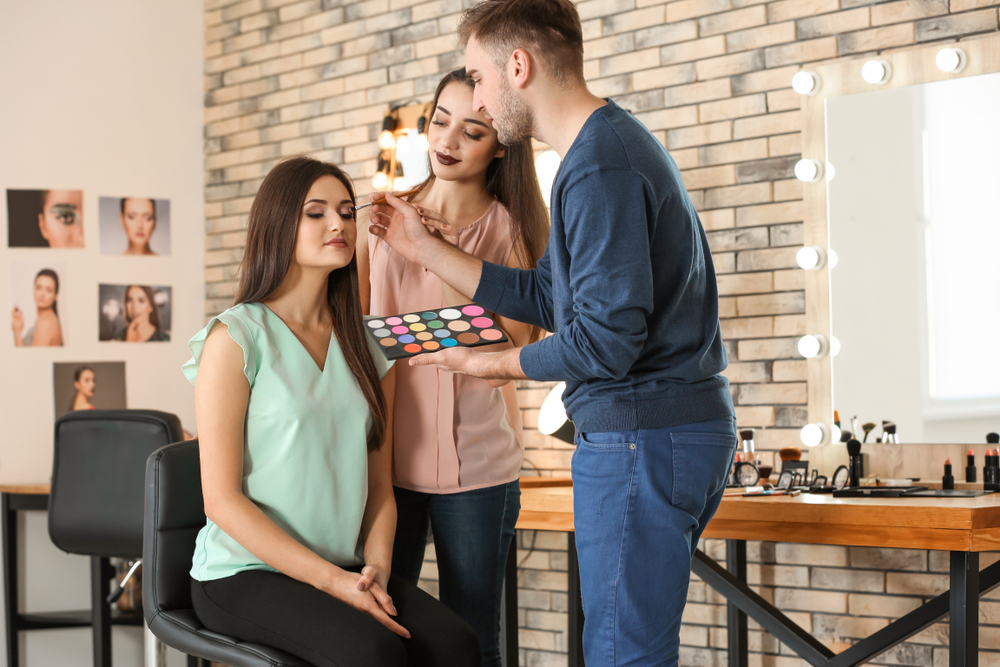 The Texas state exam for cosmetology licensure is made of two parts. Once you have completed the first 900 hours of training, you are eligible to take the written licensing exam from the Texas Department of Licensing and Regulation (TDLR).
The written exam includes 100 multiple choice questions, which will cover:
Hair and scalp care
Infection control
Licensing and regulations
Nail care
Skincare
The exam has a time limit of 2 hours and you must earn a minimum score of 70% to pass. You can then apply for a temporary license until you can take the next portion, which is the practical exam.
The practical exam is designed to test all of your skills. You will be required to bring some supplies for this exam, including:
Blow dryer
Combs
Electric curling iron
 Foils
Haircutting shears
 Mannequin head and hands
Nail files and buffers
Facial products
Simulated product for permanent wave service (e.g., water)
Simulated soft wax product for waxing service (e.g., -petroleum jelly or honey)
This exam takes 3 hours and 45 minutes to complete. The instructor will ask you to demonstrate various tasks, including nail services, facials, waxing, haircut, wave, and foil highlights. You will also be required to disinfect and clean all products correctly according to state regulations.
You must earn a passing grade of 70% to pass – test results are typically given within 10 minutes of completion.
Once you have passed, you will be officially a licensed cosmetologist in the state of Texas!
How Do I Get Started?
To set yourself up to learn all of the essential skills and pass the exam, you need to go to the best cosmetology schools in Texas. Your training needs to not only prepare you for the exam but also set you up for a successful career.
At the Vogue College of Cosmetology, we pride ourselves on having a unique approach to cosmetology training. We allow all of our students to earn real hands-on experience, which prepares them for their future. We also have five campuses located throughout Texas and New Mexico, with three campuses offering Spanish-speaking programs.
To learn more about our cosmetology program and to schedule a tour of our school, please contact our admissions team!