October 28, 2021
5 Hot Careers You Could Have as a Cosmetologist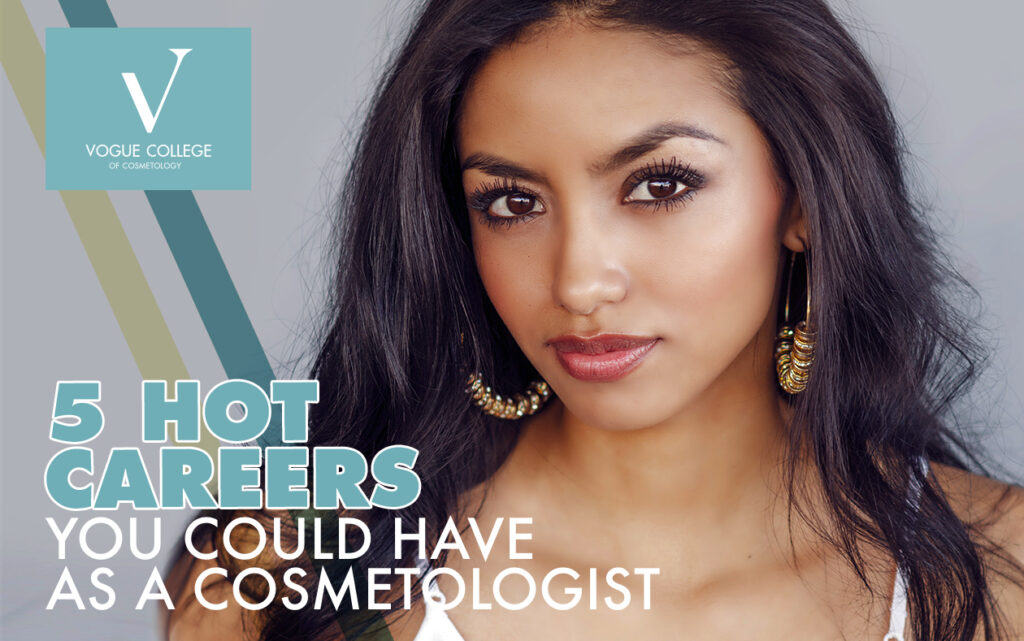 If you enjoy helping others look and feel their best, a career in cosmetology may be right for you. It can be a rewarding career path that enables you to boost other's self-confidence and instill them with a sense of self-worth.
Cosmetology careers are not only fulfilling and empowering; they are also in high demand. The Bureau of Labor Statistics (BLS) reports that employment opportunities for cosmetologists are expected to increase by 19% through the year 2030 – which is much faster than the average occupation.
The first step is to enroll in a cosmetology school to learn the necessary skills. 
Our Curriculum
Our curriculum at  Vogue College of Cosmetology includes:  
Cosmetology theory

Haircutting, coloring, and design

Art nail techniques

Modern skincare practices

Retailing cosmetology products

Professional development training

Sanitation and Sterilization

Hair and style trends
Once you complete cosmetology school, you must pass your state exam to earn your cosmetology license before you can start practicing. Let's look at some of the cosmetology jobs you can pursue after earning your license.
1. Hairstylist in a Salon
One of the most common cosmetology careers you can pursue is working as a hairstylist in a salon, booth space, or out of your home. This traditional profession offers a consistent work environment. You will often see many clients each day, including walk-ins and as well as scheduled appointments.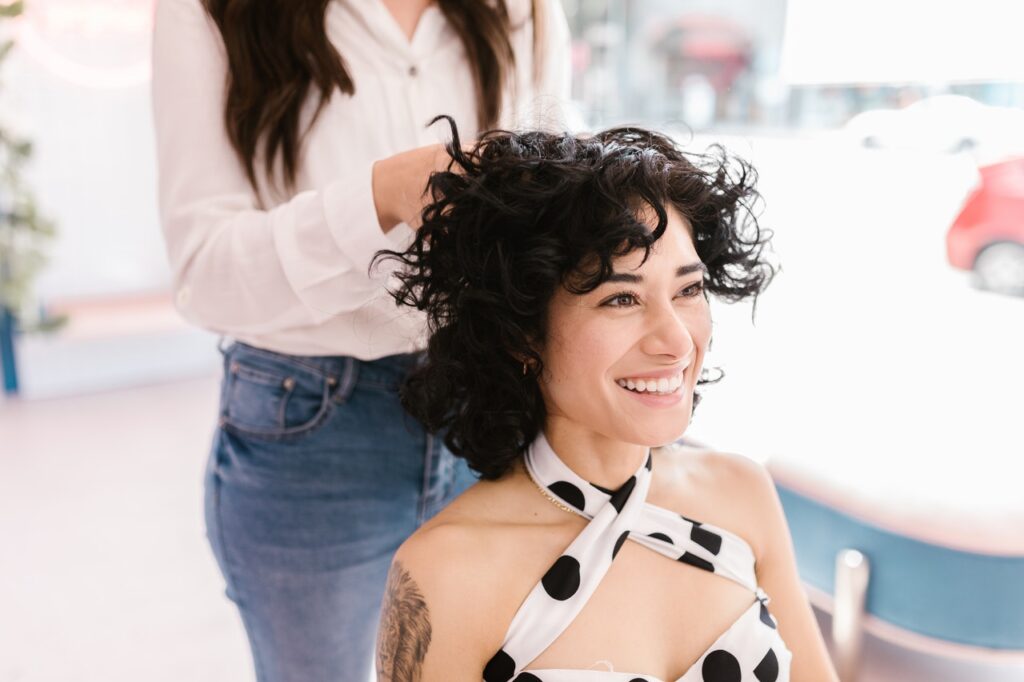 However, loyalty is key to a successful career in a salon environment. The best way to gain a loyal clientele is to build a good reputation with your clients through superior services. It may also be helpful to share your work portfolio on social media and other platforms to attract more clients.
2. Wedding and Event Stylist
As a licensed cosmetologist, you can also work as a stylist for special events by freelancing or partnering with an agency that notifies you of work opportunities.
As a freelancer or agency partner, you may work at the following special events:
Weddings

Celebrations and parties

Film & TV sets

Advertisement and photography sets

Private events

Theatre productions
Event stylists can usually make their own schedule and decide which gigs they work at. Additionally, these jobs can pay more than regular salon jobs depending on the assignment. Having marketing skills can be quite useful to help you land jobs and expand your clientele.
3. Salon Owners
Another career option you can pursue with a cosmetology license is opening a salon where you and other cosmetologists work. This is a very rewarding career path, especially if you enjoy being your own boss and possess strong leadership skills. 
That said, it is important to note that as a salon owner, you will have additional responsibilities to oversee, such as marketing, accounting, and hiring employees. All of these job functions require some business training.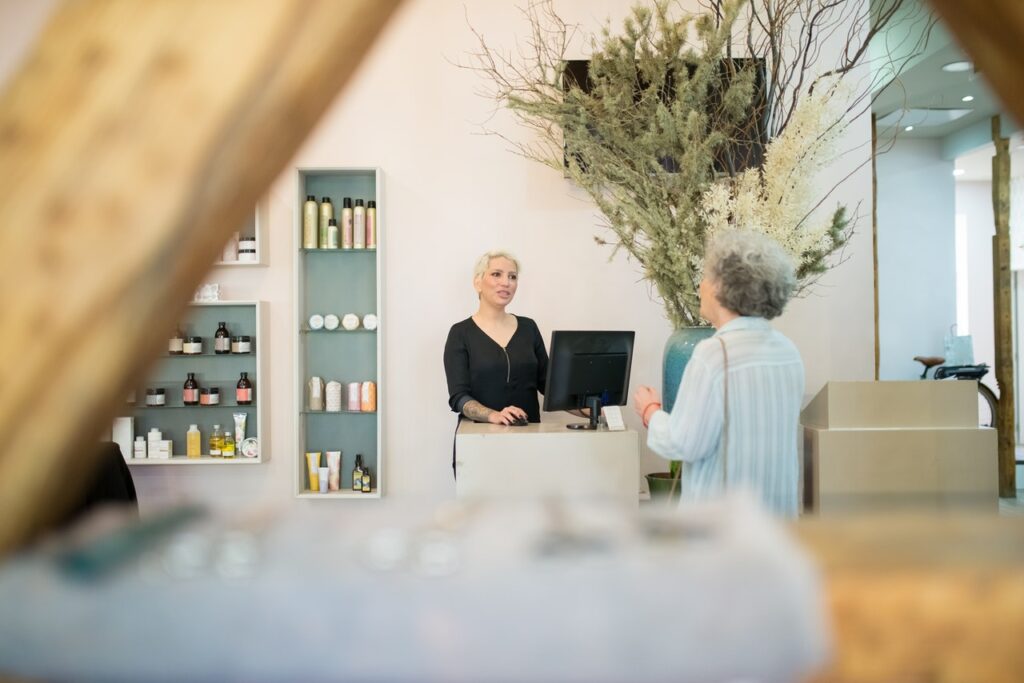 The cosmetology program at Vogue College of Cosmetology covers the business side of the beauty industry so students can explore a variety of career opportunities, such as owning a salon. Our students will learn how to market themselves effectively, interviewing skills, and management techniques.
4. Nail Technician Artist
Intricate nail art is a huge trend right now, and the demand for talented nail technicians is on the rise. The demand for nail technicians is expected to rise by 33% over the next ten years. Many cosmetology programs include some basic training on nail art, such as manicures, pedicures, and some nail art.
There are many career opportunities you can pursue as a nail technician artist. For example, you can work for yourself as a freelancer or through a spa or salon.
As a nail technician, you will be trained in a wide range of services, such as dips, acrylics, gel, and nail art. Since this career requires a high level of specialized training, many states require additional training through a nail art school after cosmetology school. 
5. Beauty Platform Artist
Finally, many cosmetologists have carved out their career paths by becoming beauty platform artists.
Working as a beauty platform artist may be pursued full-time or part-time and can take on many different forms depending on your interests and skills. For instance, you can create a beauty vlog or website to share expert advice or promote your own line of beauty products.
As an alternative, you may create a social media presence to partner with other brands for collaborations. The possibilities are endless as a beauty platform artist!  
As you can see, there are many rewarding cosmetology careers you can pursue after earning your license. As a cosmetologist, you will have the opportunity to forge your path, make others feel great, and build lasting connections with your clients. 
Ready to Enroll in Cosmetology School? 
If you want to pursue a cosmetology career, enroll in a program that truly cares about your future success. Vogue College of Cosmetology provides students with an in-depth understanding of cosmetology theory, business skills, and hands-on training. Starting on day one, we prepare our students for the real-world experiences they will face in their future careers. 
We invite you to learn more and enroll!