December 6, 2021
Why You Should Start Pursuing Your Dreams in 2022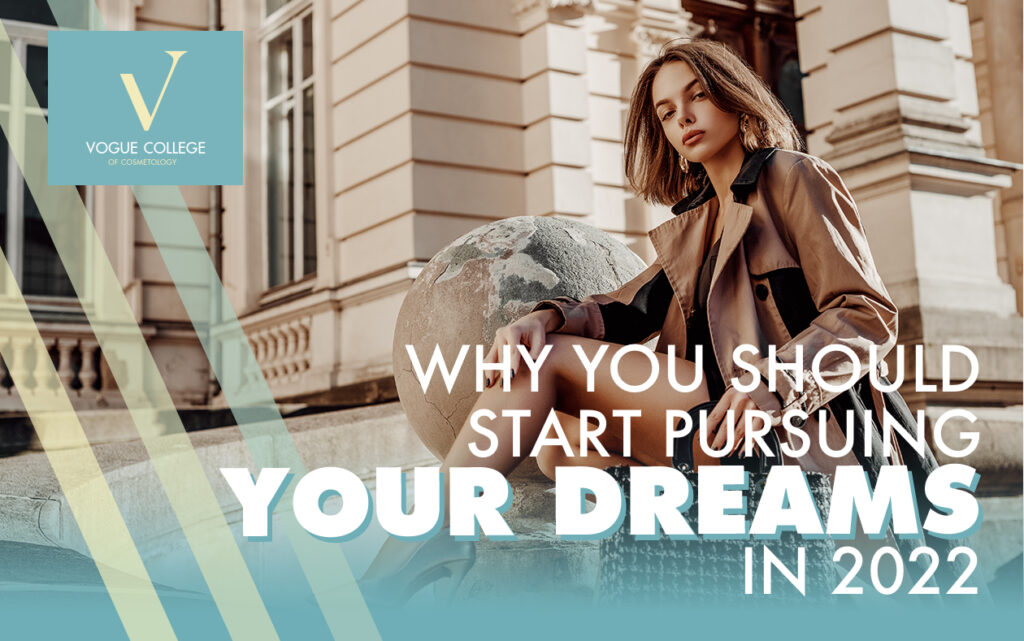 Did the pandemic put your beauty dreams on hold? You're not alone: Countless salons and spas were forced to close their doors in 2020, and 2021 proved to be a slow recovery period. Now that the beauty industry is picking up steam again, however, there's no better time to renew your passion for all things beauty by applying for an accredited cosmetology training program at the Vogue College of Cosmetology. Read on to discover why 2022 is the perfect year to finally fulfill your new year's resolution.
Fast Industry Growth
Many industries saw their prospects take a nose-dive during the pandemic, and that's the last thing you want to hear in an uncertain job market. However, the beauty industry is experiencing the exact opposite trend.
Increased Demand
So, why is the cosmetology industry booming while others are struggling? Simple: The demand for services like hair coloring, chemical straightening, and other professional cosmetic procedures has been steadily rising, with no sign of slowing down. In the age of social media, people put a lot of stock into how they look, so beauty care services are only becoming more popular. A growing population will also yield a higher demand for general services like haircuts. Whether you're performing a basic trim or an intricate balayage job, you can rely on the need for your services as a licensed cosmetologist to remain constant. Texas boasts a thriving beauty industry with one of the highest levels of cosmetologist employment in the United States.
Learn and Work on Your Schedule
While 9 to 5 jobs may have been the norm a few decades ago, contemporary workers are ready to take control of their own schedules. Cosmetology jobs are typically flexible, while a position in cosmetology typically allows you to make your own hours, whether you're training or taking appointments. If you're tired of waking up to a shrieking alarm clock, or you'd rather hit the ground running right after your morning cup of coffee, cosmetology can help you do it.
Multiple Class Sessions
At Vogue College of Cosmetology, our cosmetology training programs feature multiple start dates and can even be completed part-time and at night. You don't have to wait for months to begin your training if you are accepted into a program. Class schedules are also varied, making it easy to fit your training into your pre-existing lifestyle or maintain an income while you broaden your career horizons.
Flexible Working Hours
As a licensed cosmetologist, you often have the power to craft your own schedule. Many salons and spas operate outside of the traditional 9 to 5 timeframe and therefore don't require their employees to stick to those limited hours. If you open your own salon or take private appointments, you can exert even more control over your work schedule. Say goodbye to inconvenient schedules that don't allow you to live your life to the fullest. With an education in cosmetology, you can live life on your terms.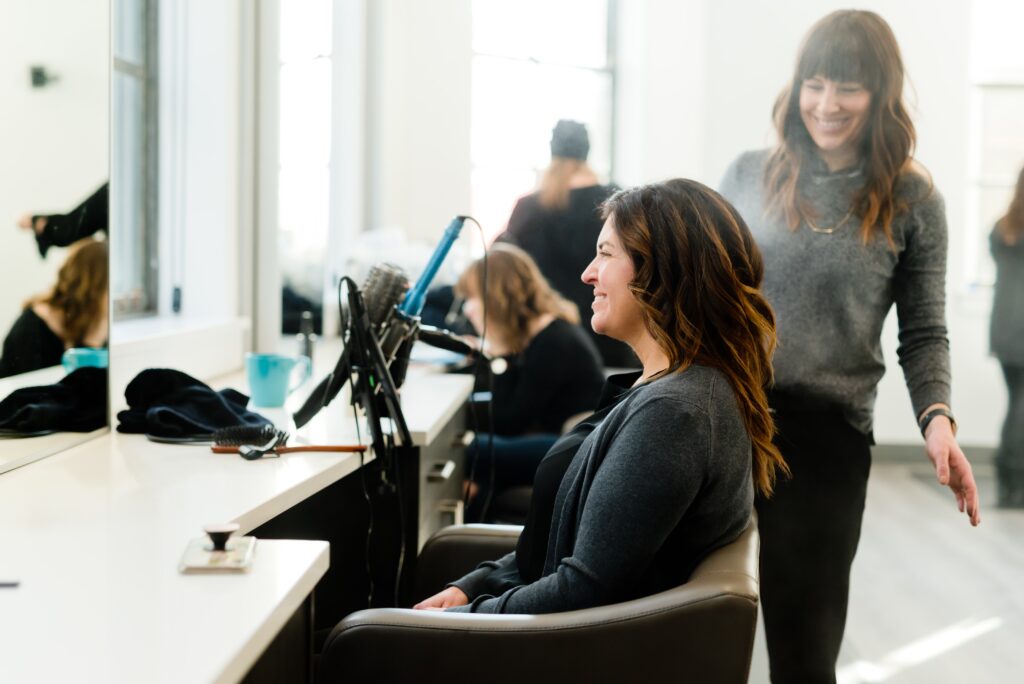 Varied Job Field
While many cosmetologists focus on hair, the reality is that a cosmetology license can allow you to work a variety of jobs. In addition to hairstyling, our accredited cosmetology training programs at Vogue College of Cosmetology offer training in areas like skincare, nail technology, and the business of running a salon. As a licensed cosmetologist, the positions you're qualified to hold can include:
-Hairstylist
-Wedding and event stylist
-Salon owner or manager
-Nail technician
-Make-up artist (event, runway, theatrical, etc.)
-Permanent make-up artist
-Beautician
-Cosmetic product sales representative
-Beauty blogger or influencer
Discover Your Passion
Are you certain that you're a beauty expert, but just not sure which area of cosmetology is right for you? By exploring multiple fields through our cosmetology training program, you can discover your passion while honing your cosmetic skills and expertise. Think of it as testing out different courses in college to help you pick the perfect major. It also makes you a more versatile beauty practitioner and therefore able to service more clients if you earn your license. We also offer specific programs for esthetics and nail technology if you're looking to take a deeper dive into another discipline.
Contact Us
If you're ready to achieve your new year's goal of following your beauty dreams, the Vogue College of Cosmetology can help you obtain the training you need to improve your expertise. To find out how you make Vogue a part of your future, call (866) 227-3779 or request more information on our programs here. You can also keep up with us on Facebook and Instagram.
Schedule a Tour
For your convenience, Vogue College of Cosmetology has locations in Lubbock, Ingram Road, Fredericksburg, and McAllen, TX, as well as Santa Fe, NM. To schedule a tour of your preferred campus, click here. We can't wait to meet you!