Success becomes you at Vogue.
Your success is our success. Our experience, expertise, and family atmosphere prepare you to succeed. Our purpose is to give you the technical skills and confidence to make your own way in the real world.
Family owned since 1967, we have over 50,000 graduates. We insist that all employees and students are treated professionally, with kindness and respect. Our graduates are successful in all areas of beauty and fashion. Hair, Skin, and Nails!
Hear firsthand about the successes of our students by visiting our testimonials here.
In Texas, our schools continue our tradition of teaching in both Spanish and English.
The beauty industry is rapidly growing. Giving you the tools to graduate and secure meaningful employment is our purpose.
We are family owned. We know our students thrive in a warm and positive environment.
We have a very low student to teacher ratio with Vogue College Educators working closely with each individual student in the classroom and in the Vogue Student Salon and Spa with a nurturing attitude of personal encouragement. After graduation you will become an important part of the Vogue family, as you inspire others to follow in your footsteps. Many of our Vogue College Alumni have returned as staff and instructors and many are the children and grandchildren of Vogue Graduates! Our school has come a long way since we opened our doors in 1967. Beauty trends have come and gone, while technology continues to change. But our focus has remained the same: Providing excellent instruction to empower our students to succeed.
You have a choice when it comes to your training: Why choose Vogue?
Vogue has been in business for over 40 years and graduated over 50,000 students.
We evolve with the industry, so your training is always the most valuable for the current job market.
We offer one of the lowest student to teacher ratios in the business, and our students receive the maximum amount of individual coaching and instruction.
We're extremely proud of our high job placement rate. Our graduates are ready to work right away. – Our full service Student Salon and Spa gives you hands-on learning opportunities, so you can approach your new career with confidence and experience.
We are one of the only schools in Texas to offer classes in both English and Spanish. Not just Spanish-speaking instructors, but actual classes in Spanish.
Our students love to be here and take their craft seriously. Many consider this their second home and think of the staff and students as family.
Our mission is to educate and graduate motivated and committed individuals who are prepared to achieve excellence and professional success in the beauty industry. This has always been our goal and it will guide us into the next 40 years!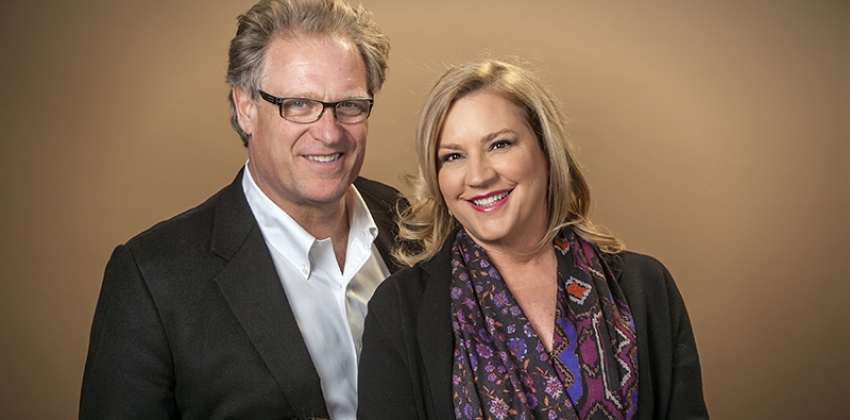 TEENA BALL
Chief Executive Officer, Vogue Colleges of Cosmetology
Teena Ball is a graduate of the University of Texas at Austin, and has been leading Vogue for the past 7 years. She has three grown children and three grandchildren. Teena knows the importance of education and believes in the power of beauty to provide for a family. She is proud to carry on a tradition of empowering women and men through excellent training. Your success is her greatest joy. From high school graduates and young single mothers to those pursuing a second career, Teena is committed to the personal success of each student.
BILL BALL
EXECUTIVE ADVISOR, VOGUE COLLEGES OF COSMETOLOGY
Leveraging over 35 years in business, Bill provides leadership and advisory to Teena and the entire Vogue staff. He is deeply invested in the success of each student, and helps create a warm and supportive culture in each school. Bill has been closely involved in the ongoing renovations and improvements to each campus, ensuring that students have access to high quality facilities and the latest technology.