April 1, 2013
Our Favorite Finds on Pinterest
Here are a few of our favorite pins on the Beauty Finds board. Follow us on Pinterest!
The Best Nutrients For Your Skin
It's always good to have a visual reminder of all things that are good and healthy for us in every way. Here's an idea! Print out the image an cut it in half. Frame or laminate it both reminders. Put the 'To Eat' image on the side of your fridge, and hang 'To Apply' on the inside of your medicine cabinet. That way, it'll always be in your mind to treat your body with love and give it what it needs.
Beauty 991: 6 Beauty Emergencies Solved! – by Makeup.com
I swear I did all of these things before I even read the post, as I'm sure most all my girlfriends do. Read this though, and see if it helps you add quick solutions to your mini skin emergencies. If you already do these things too, then yay we're in the same club!
One thing to add though, we've had great results for overnight pimple reduction with Juice Beauty's certified organic Blemish Clearing Serum.
Click here to read blog post at Makeup.com
This blog covers many areas in a woman's life with content covering fashion an beauty, home and dress, food and drink, travel and NYC, weddings and relationships and lastly, motherhood. It's awesome, and it has a cute name. Here's a pin to all their hair tutorials by a Caroline Ventura, who is not only a hair genius but apparently also a New York based jewelry designer. We checked out her stuff and it's awesome. Not surprised.
 Tape Trick For The Perfect Winged Eye Liner by ErinAshleyMakeup.com
If you're not great at eyeballing your makeup and need a little more of a guideline, here's a super easy trick you can do or home, or if you're running late one morning, you can pull this one off at the office too.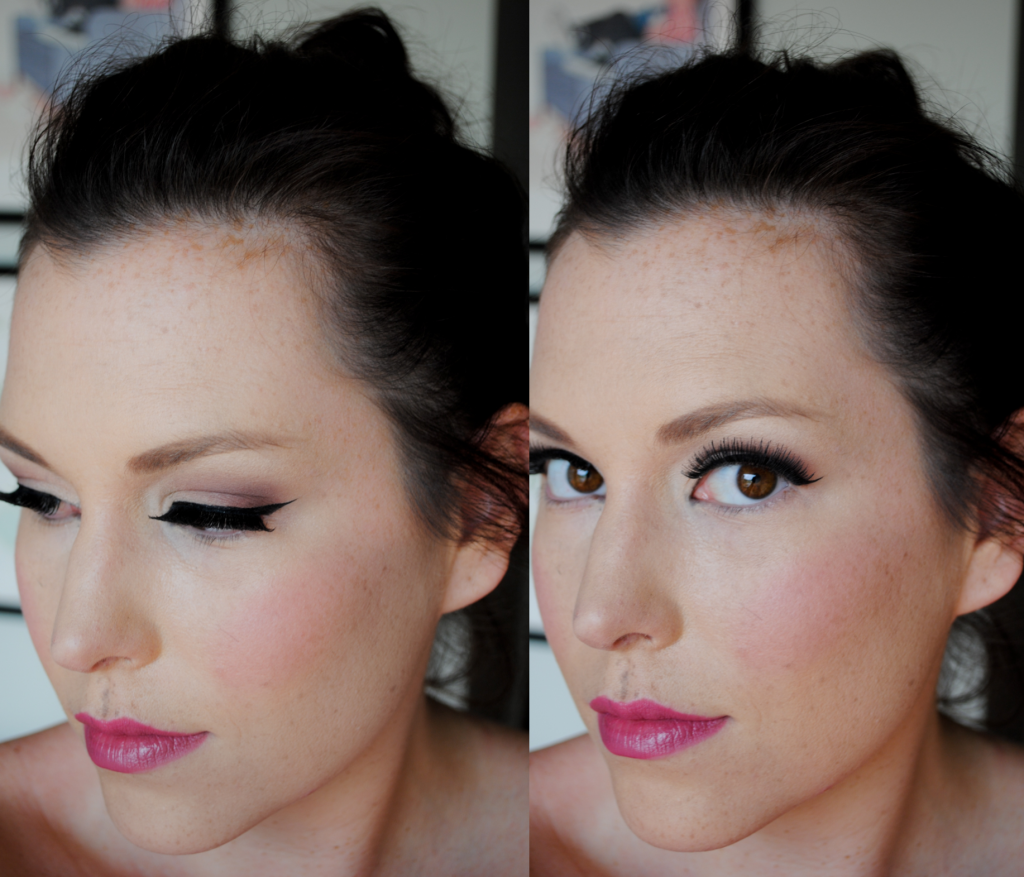 Click here to read the blog post by Erin Ashley.
DIY Saran Wrap Nails For A Perfect, Easy Miami Mani
The end result of this easy-to-do home manicure is absolutely fabulous! All you need is two tones of polish and some Saran wrap.
Video by Chelsea King at GetNailed