April 18, 2016
How Much Do You Know about Financial Aid?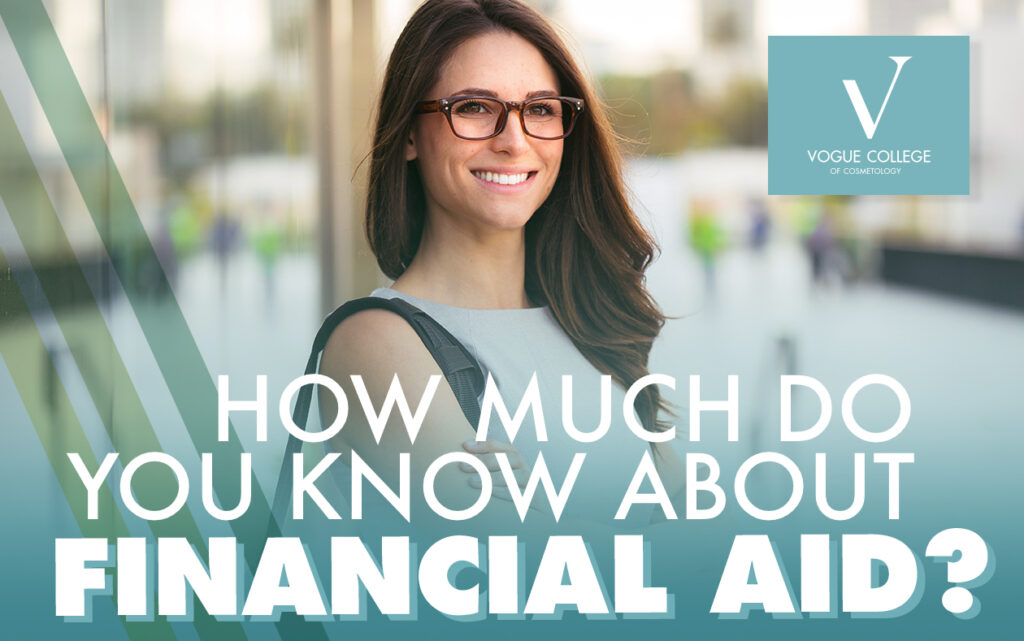 Are you feeling confused about financial aid?* Finances shouldn't be the reason why you don't pursue your beauty school dreams. Your education is important to us and your future. There are many different ways you can fund it here at Vogue College of Cosmetology, and we'll work with you to help you start the financial aid process.
Financial aid is available to those who qualify
General Financial Aid Information
We understand how confusing financial aid can be. In short, financial aid is any form of funding that helps you pay for college. These can include:
Scholarships: Money that is typically awarded from non-profit or private organizations.
Grants: A form of financial aid that doesn't have to be repaid.
Loans: Borrowed money that must be repaid, as well as any interest, accrued over time.
Work-Study Jobs: A program that allows you to earn money while working part-time.
For more information about financial aid, check out this article from the U.S. Department of Education here. You can also apply for financial aid by completing a Free Application for Federal Student Aid (FAFSA®).
Our Financial Aid Options
Here at Vogue College of Cosmetology, our financial aid team will assist you in determining whether you are eligible for federal financial aid. If you're applying for FAFSA® you'll need a specific location code to determine how much is available for you to receive.
Our Federal School Codes
041782 – Fredericksburg Campus
041783 – Ingram Campus
041784 – McAllen Campus
041785 – Santa Fe Campus
041786 – Lubbock Campus
Financial aid applicants can also receive a program cost estimate using this online calculator developed by the U.S. Department of Education for each location.
We also offer other funding sources such as Veterans Affairs, Tuition Financial Corporation, and institutional financing. For more information about our financial aid, check out our financial aid page here.
Scholarships
One of our goals here at Vogue College of Cosmetology is to keep student loans to a minimum. That is why we offer two different scholarships for students who meet the requirements.
Our scholarships are approved and awarded based on the individual's need, interview results, personal desire, and consensus of Vogue College staff. Contact us today with any questions you may have, and our financial aid officers will be happy to assist you.
Outside scholarships may also be available. American Association of Cosmetology Schools (AACS) partners with industry sponsors to provide deserving cosmetology students with grants and scholarships.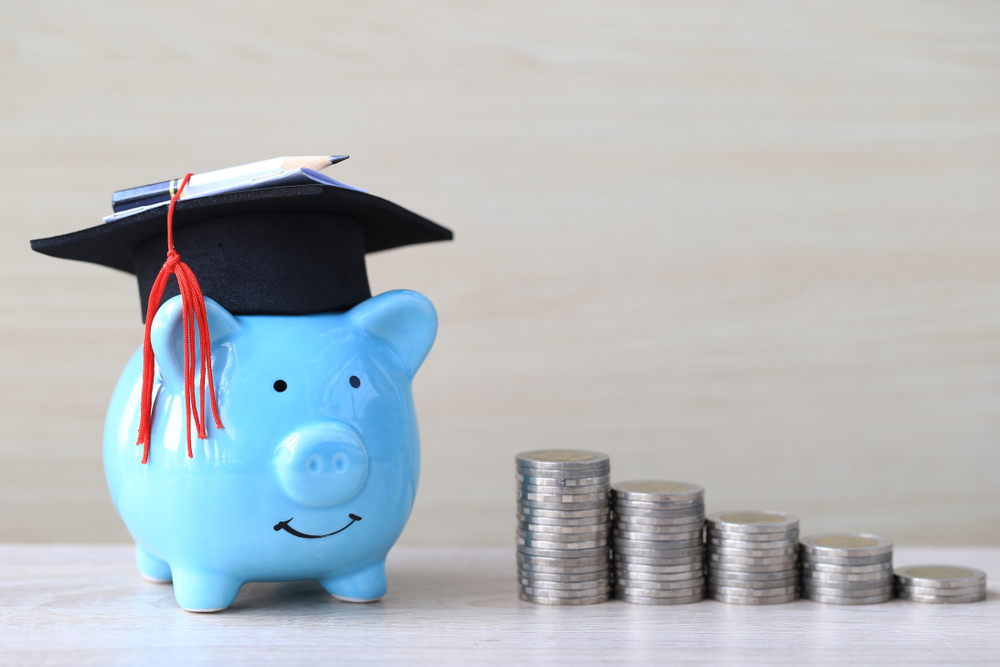 Thinking About Vogue College of Cosmetology
Are you thinking about enrolling in cosmetology school? We'll Vogue College of Cosmetology might be the place for you. We have trained over 50,000 students and we are known for our commitment to quality education.
Here at Vogue College of Cosmetology, we are here for you. Our financial aid officers are here to help you succeed and are available to answer any questions you may have about financial aid. Schedule an appointment or stop by today. We look forward to meeting you!